Creative Hybrid Online Writing Workshop with Sarah Giragosian
November 2

-

December 7

$500
The Course
Creative Writing in the Anthropocene
Creative writing within the framework of the Anthropocene is relatively undertheorized, yet critical in a time when our current geological era is being shaped by humans. In this hybrid course, we will demystify approaches to poetry and creative non-fiction that address the sixth mass extinction, climate change, and the ecological crisis, as well as explore how to narrate and represent the Anthropocene. Since climate change is a byproduct of human interventions in the natural world, we will consider the nuanced entanglements of nature and culture, as well as how the environmental crisis is in many ways a crisis of language and literacy, exploring how writers can develop readers' ecological literacy and help them to develop a more sustainable relationship to the creatures and world around them. Integral to our study will be an engagement with writing that reckons with the more-than-human-world, with the systems and creatures that help us to think beyond an anthropocentric frame. Of value to the creative writer seeking new ways to address the Anthropocene in their writing, we will read work by such authors as Lia Purpura, Rebecca Giggs, Rebecca Solnit, Daisy Hildyard, Elizabeth Bishop, Patricia Smith, Camille Dungy, Anne Haven McDonnell, and Charlotte Pence, among others. We will be reading and writing each week with the goal of generating new work in a supportive environment. This is a virtual course to be held on Zoom.
The Duration: Classes will run on Thursday evenings from November 2-December 7 (*with a make-up class to be scheduled to allow for the Thanksgiving holiday) from 6-9 pm ET.
Application window: Applications will open September 1-15.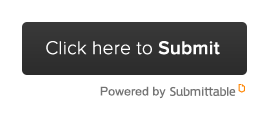 ---
The Instructor
Sarah Giragosian is the author of the poetry collections Queer Fish, a winner of the American Poetry Journal Book Prize, and The Death Spiral. In 2023, the University of Akron Press released the craft anthology, Marbles on the Floor: How to Assemble a Book of Poems, which she co-edited Virginia Konchan. Sarah's poems and nonfiction essays have appeared in such journals as Orion, Ecotone, Tin House, Pleiades, and Prairie Schooner, among others. She teaches at the University at Albany-SUNY.