Creative Nonfiction Online Writer's Workshop with Kate Lebo
September 18

-

November 6

$500
The course: Writing About Food
Just as the climate, soil, and landscape of a place impart unique flavors to traditional foods (if we are wine people, we call this terroir; if we aren't, we're still looking for a better word for it), writing about food becomes more than just food writing when it, too, is deeply tied to the places, ecosystems, cultures, and individuals who nurture what we eat. When food is on the table, what ideas can writers have, what worlds can they reveal, what relationships can they probe? How does writing about food help us explore the personal and political forces that tie us together and tear us apart? Throughout the semester we'll read, research, and write our own food-focused personal essays. Classes will be discussion-based and generative, with time to share work. Readings may include Ligaya Mishan, Rebecca Solnit, John McPhee, Alice B Toklas, Naben Ruthnum, Bill Buford, Ruby Tandoh, and Maya Jewell Zeller.
Duration: This class meets over eight consecutive Mondays from 7-9 ET (4-6 PT) from September 18 through November 6th. 
Application window: July 25 – Aug 10, 2023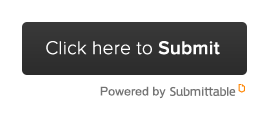 ---
The instructor: Kate Lebo
Kate Lebo's first essay collection, The Book of Difficult Fruit, won the 2022 Washington State Book Award. She is also the author of the cookbook Pie School, the poetry chapbook Seven Prayers to Cathy McMorris Rodgers, and coeditor with Samuel Ligon of Pie & Whiskey: Writers Under the Influence of Butter and Booze. Her poems and essays have appeared in Best American Essays, Orion, Harper's Magazine, Ecotone, and elsewhere. She lives in Spokane, Washington, where she is an apprenticed cheesemaker to Lora Lea Misterly of Quillisascut Farm.